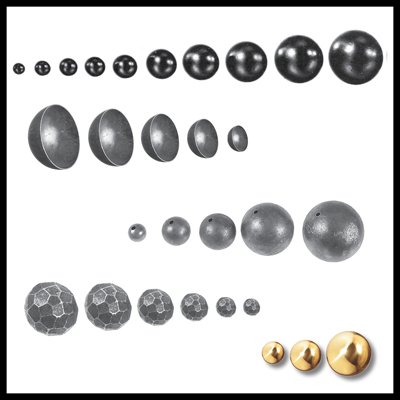 Solid & Hollow Balls
Shop our collection of hollow metal balls that are formed using high-quality materials. Get steels balls and brass balls in a variety of sizes and styles. The elegant finish of these balls serves as a decorative element to your ironwork. They can be welded for easy installation too.
There are no products matching the selection.